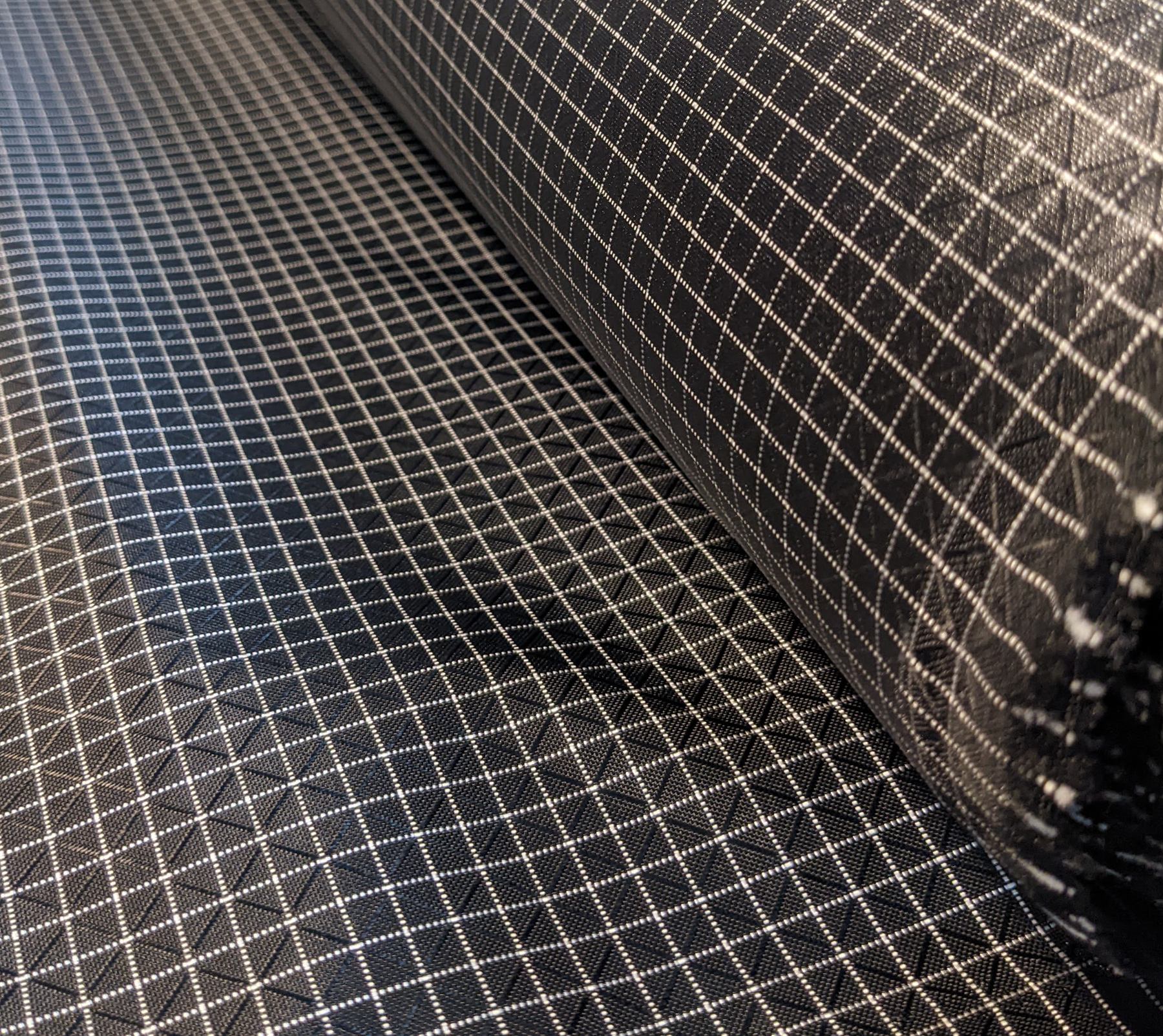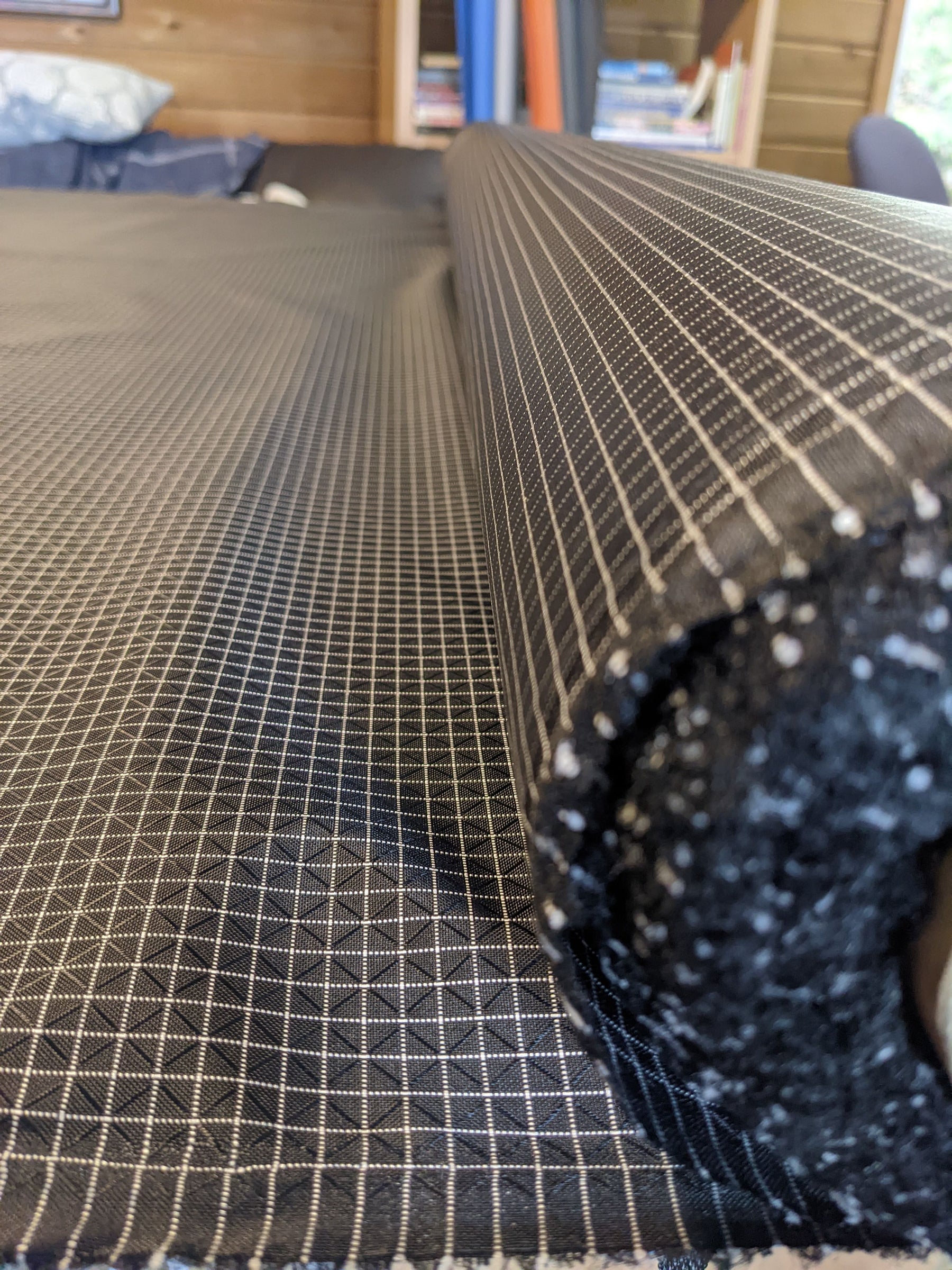 210d Gridstop Fabric - Nylon 6.6 - Clearance 2nds
Pickup currently unavailable at PSA: All Local Pickup is at Grove Outdoors (614 Johnson St, Victoria, BC)
210d Gridstop Fabric - Nylon 6.6 - Clearance 2nds
PSA: All Local Pickup is at Grove Outdoors (614 Johnson St, Victoria, BC)
Pickup currently unavailable
4956 Lochside Drive
Victoria BC V8Y 2E4
Canada
+12504156608
Our 210d Gridstop with Nylon 6.6 is some of the strongest gridstop fabric available on the market! Mirroring fabric used by companies such as Mountain Laurel Designs, this fabric is a step up from 210d HDPE Gridstop, Dyneema Gridstop, and Robic Gridstop!
Our gridstop is made using UHMWPE, also known as Ultra PE, for the white reinforcement grid. This grid is cut, tear, and abrasion resistant while also being hydrophobic and UV resistant. It acts as a safety layer on the fabric and makes the entire fabric much more durable. 
This factory-custom gridstop features a black Nylon 6.6 base fabric. Nylon 6.6 is similar to Nylon 6 but not the same. Nylon 6.6 has a lower water absorption rate, higher abrasion resistance, and higher tenacity strength in comparison to Nylon 6. While many of the best products out there use Nylon 6.6 fabric, all other gridstop fabric being sold to MYOG'ers is made from Nylon 6 fabric. 
Together, the UHMwPE fibers make up the white grid that is woven into the 210d diamond ripstop Nylon 6.6. This fabric is waterproof/non-breathable with a DWR treatment on the top and a PU coating on the backside. It is malleable with a dull face fabric and glossy PU backing.

Uses of this fabric include high-quality backpacks, fanny packs, ditty and accessory pouches, wallets, and reinforcement areas such as pack straps and side pockets.
Sold per linear 1/2 yard.
April 5th, 2023 Clearance/ 2nds Update: 
I am clearing out my last roll of this fabric and therefore I am selling it at a clearance/ 2nds price. I don't think all pieces are actually in 2nds condition - most will be pristine - but to make it easier when fulfilling, everything is priced as if it were a 2nd. 
This fabric is usually 99% perfect with the potential for a few small cosmetic errors. Cosmetic errors are often related to the uhmwpe fiber getting bunched up in the grid. Sometimes the nylon grid has weaving errors but more often it's related to the uhmwpe.
As a supplier, it is tough to sell pieces that are imperfect. As a maker though, it is easy for you to cut around these cosmetic errors. 
This specific fabric will not be restocked once out. 
Specs:
1500mm PU coating
DWR Treatment
150.69gsm / 4.44oz/yd²
58" Usable Width